USA Auto Glass Shady Hollow TX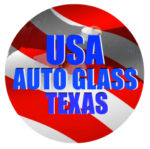 Windshield Replacement Shady Hollow TX
Timely windshield replacement is essential to your safety. According to the Auto Glass Safety Council, a windshield makes up to 60% of the structural integrity in a rollover accident, although the percentage varies depending of the car's make and model. USA Auto Glass performs a series of steps to ensure the proper replacement of your windshield.
The windshield is carefully removed to avoid damage to the paint and bonding surface, which can cause leaks and corrosion.
A windshield matching the OEM (original equipment manufacturer) quality is selected for installation.
Only Auto Glass Safety Council (AGSC) approved adhesives are applied to cars during the windshield replacement.
The new windshield is replaced following procedures recommended by the AGSC. The recommended one hour drive-away time for passenger safety is then observed, allowing the adhesive to cure for safe drive away time.
Auto Glass Repair Shady Hollow TX
Windshield repair is an inexpensive alternative to windshield replacement that can stop chips and cracks from spreading.
USA Auto Glass recommends repair over replacement because:
Convenience: USA Auto Glass specialists typically perform windshield repairs within an hour.
Inexpensive: Windshield repair is far more economical than replacing the whole windshield.
Insurance Advantages: Because of the economic advantages of repair vs. replacement, many insurance companies will waive your deductible and pay for the windshield repair.
Environmentally Responsible: Repairing your windshield keeps your old glass out of a landfill, where it will stay forever.
To properly repair your windshield, USA Auto Glass specialists remove debris from the impacted area, sometimes using a drill to create a clean passageway for the repair resin. A special resin is then injected into the damaged area using a tool that attaches to the surface of the glass. After injection, the resin is cured and polished to a clear finish.
Car Window Replacement Shady Hollow TX
You broken window exposes your car to theft. Your valuables and car interior are not protected when using a temporary fix or patch on your broken window. If your car window is broken from road debris or smashed in an accident, calling USA Auto Glass to repair or replace your window is the most efficient way to get your car or truck window fixed and back on the road.
When you schedule auto glass service with USA Auto Glass, we can make the repair to your car or truck window wherever is convenient to you! We are local in Austin, and San Antonio, as well as their surrounding areas.
Our mobile auto glass technicians can come to you at the location of your choosing to fix your broken window on site.
How do we replace a car window?
When you come to us for an auto window replacement, our technicians will:
1. Inspect the damage carefully
2. Remove the door panel to access the remaining glass
3. Vacuum any debris and glass from the vehicle
4. Insert a brand new side window
5. Test the regulator to ensure the window functions properly
6. Replace the door panel
7. Clean all of the glass on your vehicle
The process is easy and stress-free we promise.
What can I expect when my car or truck windows need to be replaced?
Service from trained, certified technicians
All of our technicians are fully certified to replace or repair your car window
At your convenience
Need us to travel to you? We offer the options of side window replacement. We can travel to your home, work, or location of your choosing
The entire replacement can take as little as one hour and our auto window experts clean up after the replacement so you can get back on to the road as soon as possible.
Rear Windshield Replacement Shady Hollow TX
Your rear windshield (also referred to as, rear glass, back glass, rear window) is manufactured very differently than your front windshield. Unlike your front windshield that comes laminated, most side and rear glass is tempered and when struck with enough force will shatter into thousands of little pieces making a mess everywhere. With a large opening in your vehicle, we know that your immediate concern will be keeping the elements out of the vehicle and getting it back to its properly secured state. As soon as the damage happens, bring it to USA Auto Glass and we will vacuum out all the mess. Give us a call today and bring your vehicle to one of our locations or have our team mobile out to your home or office.
Truck Sliders Replacement Shady Hollow TX
Sliders are found on trucks and are also known as truck slider windows. Some types of truck slider windows are made of safety glass. These auto glass windows are held in place and secured by metal or plastic latches inside the vehicle.
When making a comparison to other types of auto glass, truck slider windows take the place of a rear windshield. This provides a rear view port for truck drivers whose passenger cabins are shorter than the typical passenger vehicle. It also acts like a rear windshield in that the panes are fully contoured to the shape of the vehicle with aluminum frames, providing structural support to the roof of the truck cabin.
Truck sliders are typically sealed in with rubber seals that are air and water tight to keep out the elements.
Truck sliders Features
Sliders are designed for each vehicle's make and model. Designs comes from the number of window panels and how many slide open to vent the truck, also how the panes are secured and latched.
Tri-panel truck sliders often have one window panel that slides open to vent.
Four-panel truck sliders have two windows that slide along the track, what's known as duo-venting truck sliders, this provides the widest possible opening.
The type of tempered or safety glass used in truck sliders can be personalized as well, allowing drivers to choose from solar privacy glass which helps reduce interior heat build-up or privacy tints.